Assisi Hospice wins Charity Transparency Award
published by The Straits Times on October 14, 2016
---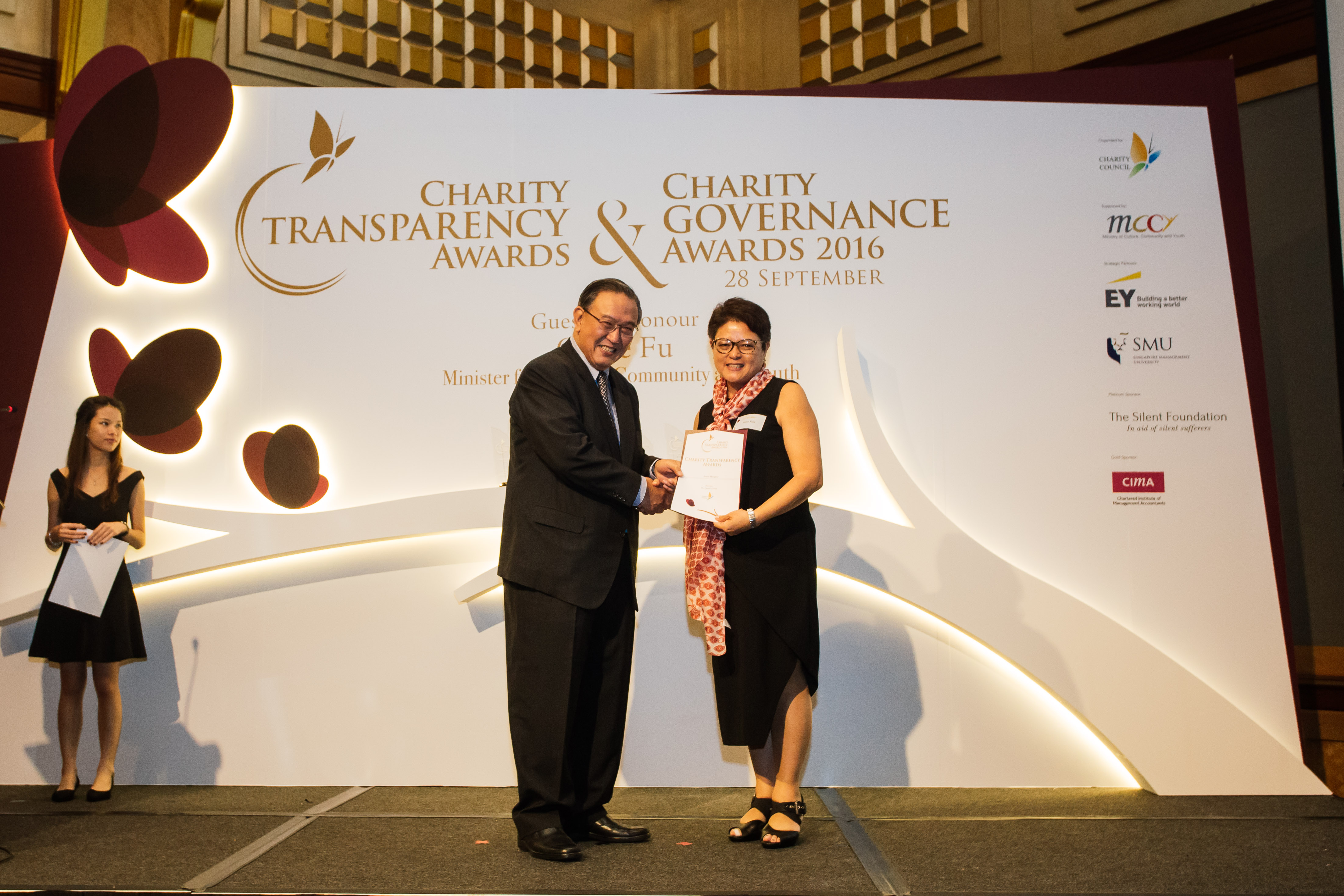 28 September 2016 – Assisi Hospice was awarded the inaugural Charity Transparency Award (CTA) for Large Charities. Introduced by The Charity Council this year, the CTA recognises charities with good disclosure practices that the Charity Transparency Framework recommends.
We are proud to be one of the CTA winners, as it affirms our commitment to good governance and stewardship, one of our key service values.
Nine Key Dimensions of the Framework:
Board and Executive Management
Strategic Direction and Programme Management
HR Management
Management of Conflict of Interest
Financial Management and Internal Controls
Conduct of Fundraising Activities
Auditor's Report
Timelines of Disclosure
Other Commendable Areas
For more information on the Awards and the Framework, please visit the CTA website.