Final tranche of couple's S$13 million legacy given to four Singapore charities
published by Channel News Asia on January 9, 2023
---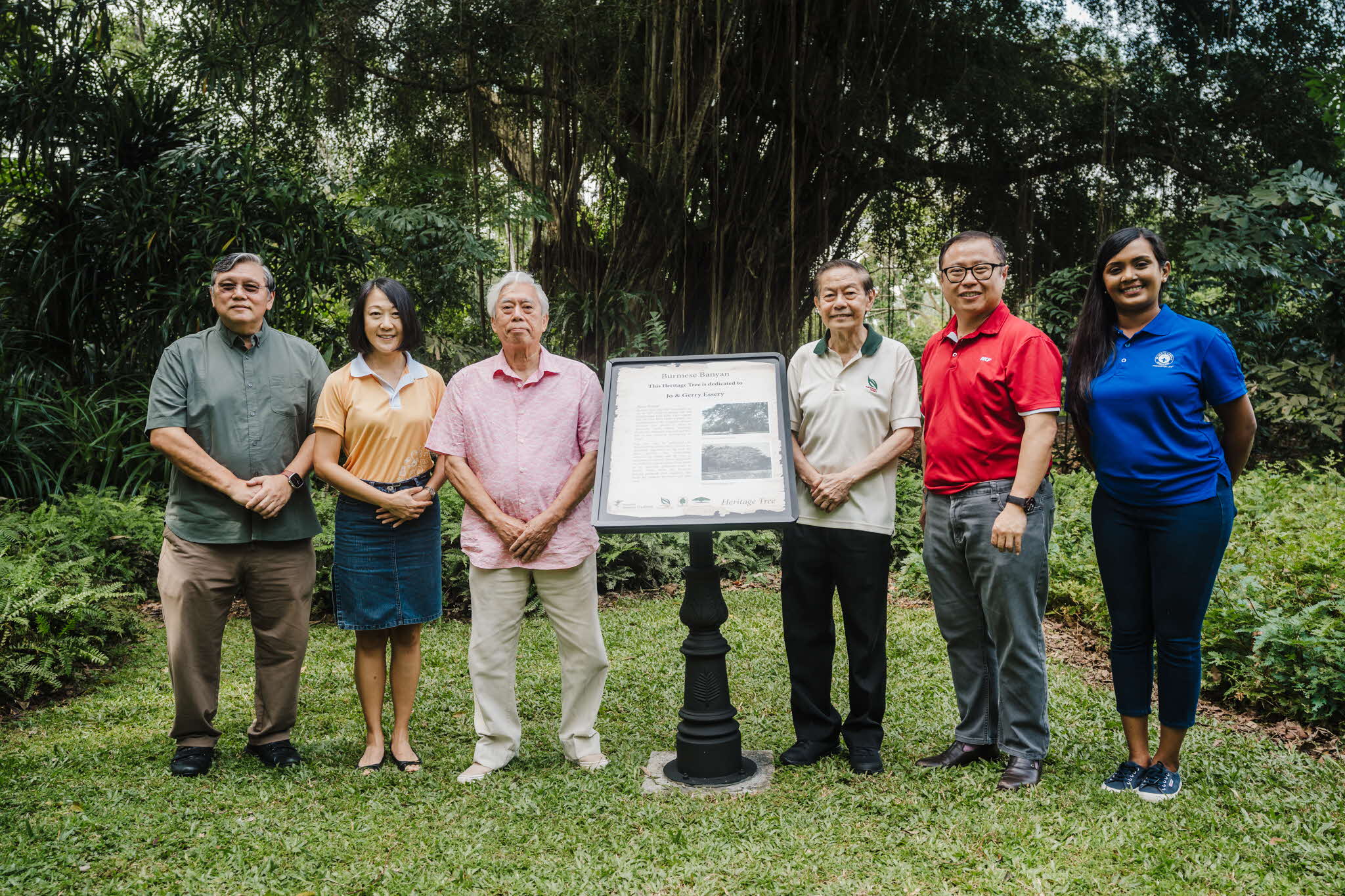 Extract from article:
The final tranche of a couple's S$13 million legacy gift has been given out to four charities in Singapore.
Jo and Gerry Essery lived around the world – in the UK, South Africa and Australia – and they decided to call Singapore home in the 1970s.
After they died, the couple left more than S$13 million to four Singapore charities: Assisi Hospice, the National Kidney Foundation (NKF), the Society for the Prevention of Cruelty to Animals (SPCA) and the Garden City Fund.
The Assisi Hospice, NKF and SPCA received S$2 million each as part of the final tranche, adding to the S$2 million they each received in 2017.
Another S$1.183 million went to the Garden City Fund, a registered charity of the National Parks Board.
On Monday (Jan 9), a heritage tree in the Botanic Gardens was dedicated to the couple.
The couple wanted to give back to causes that they held dear and to leave behind a "legacy of social impact", said the four charities in a joint press release.
ASSISI HOSPICE
The legacy gift from the couple went towards providing palliative care for patients with terminal illnesses.
The hospice serves about 2,500 patients a year, and about half of them are means-tested to the lowest income level.
A hall at the hospice has been named in their honour.
Assisi Hospice Chief Executive Choo Shiu Ling said: "We are deeply grateful for Jo and Gerry Essery's generous donation, which has helped to ensure that quality palliative care is accessible to all.
"Our patients and loved ones are in an extremely vulnerable period of their lives, having to experience the final journey with a debilitating terminal illness.
"Support for the low-income group is critical as they struggle with deteriorating health and psychosocial issues like a lack of financial resources, access to caregiving and a support network.
"This giving has aided the charity to continue and grow our work even as the community now faces greater challenges."
Click Here to view full article